Christmas Opening Times
| | |
| --- | --- |
| Thursday 24th (Christmas Eve) | 9.30am - 3.00pm |
| Friday 25th (Christmas Day) | Closed |
| Saturday 26th (Boxing Day) | Closed |
| Sunday 27th | Closed |
| Monday 28th | 9.30am - 5.30pm |
| Tuesday 29th | 9.30am - 5.30pm |
| Wednesday 30th | 9.30am - 5.30pm |
| Thursday 31st (New Years' Eve) | 9.30am - 3.00pm |
| Friday 1st (New Year's Day) | Closed |
| Saturday 2nd | Closed |
| Sunday 3rd | Closed |
| Monday 4th | 9.30am - 5.30pm |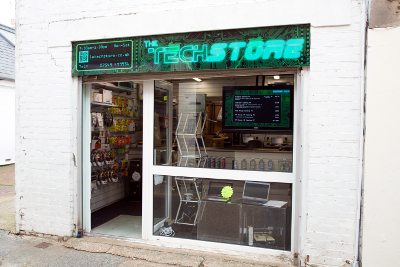 Sales & Repairs in Newport
We are a local computer shop offering new and refurbished machines and components, as well as repair and troubleshooting services for a majority of devices including PCs, Laptops, Tablets and Phones. We're a friendly bunch with years of experience in various technical fields.
You can find us at the top of Scarrots Lane, across from the Bakery, opposite Heroes.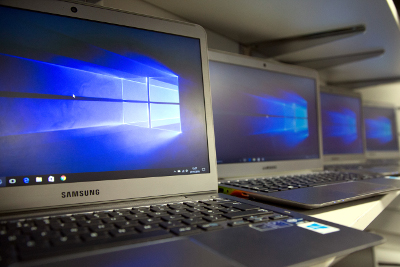 Refurb Laptops
Refurbished Laptops
We always carry a range of very affordable refurbished laptops, running either Windows 7 or Windows 10.
Prices start from basic sized netbooks from £60, to basic laptops suitable for browsing the internet from £80, plus intermediate machines suitable for office & schoolwork, right up to recent intel i3 laptops and machines suitable for running popular games such as The Sims and Minecraft all for £100 - £180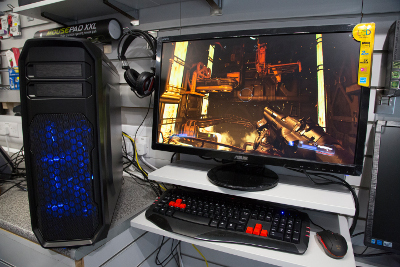 Custom & Gaming PCs
The market for PCs, especially gaming PCs, moves very quickly. So that you can get the best value for money we're quite happy to quote you for the best value setup that meets your needs.
Cabling & Accessories
We carry a wide range of cable and adapters for many consumer devices, so if you're stuck for somewhere local to source what you need now that Maplin is gone, give us a call or drop in!